In MailExpress, you can create email templates using a preset layout in the drag & drop editor or write your own codes in the HTML code editor. Here we walk you through how to use the HTML Code Editor.
Select HTML Code Editor under -> Templates -> New -> HTML Code Editor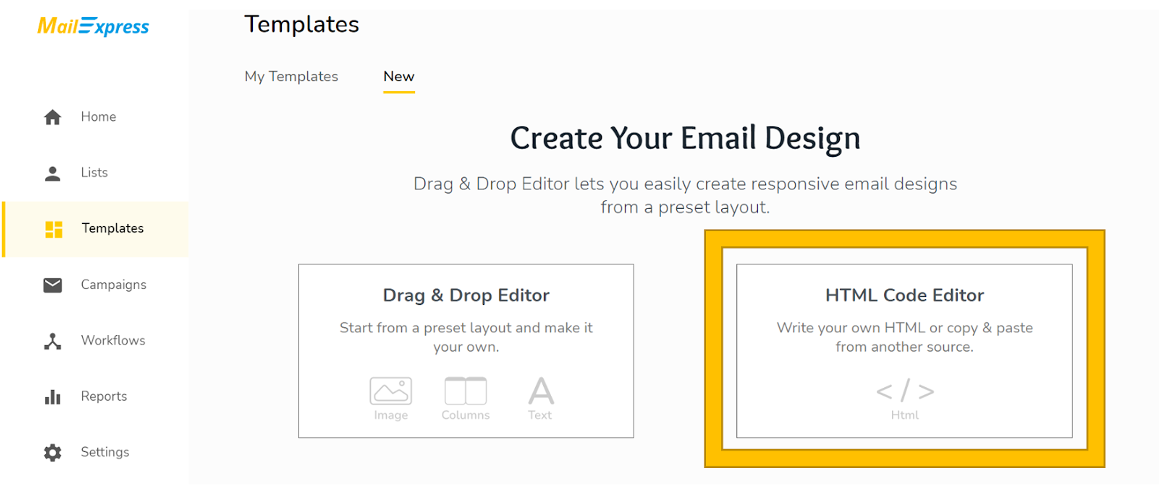 In the code editor on the left, you can write your own HTML code or copy & paste it from another source. Don't forget to include your physical address and an "unsubscribe" link (merge tag [LINK_UNSUBSCRIBE]) in your footer to comply with CAN-SPAM Act (read more about Anti-Spam Policy).