In MailExpress, you can create email templates using a preset layout in the drag & drop editor or write your codes in the HTML code editor. Here we walk you through how to use the HTML Code Editor.
Select HTML Code Editor under -> Templates -> New -> HTML Code Editor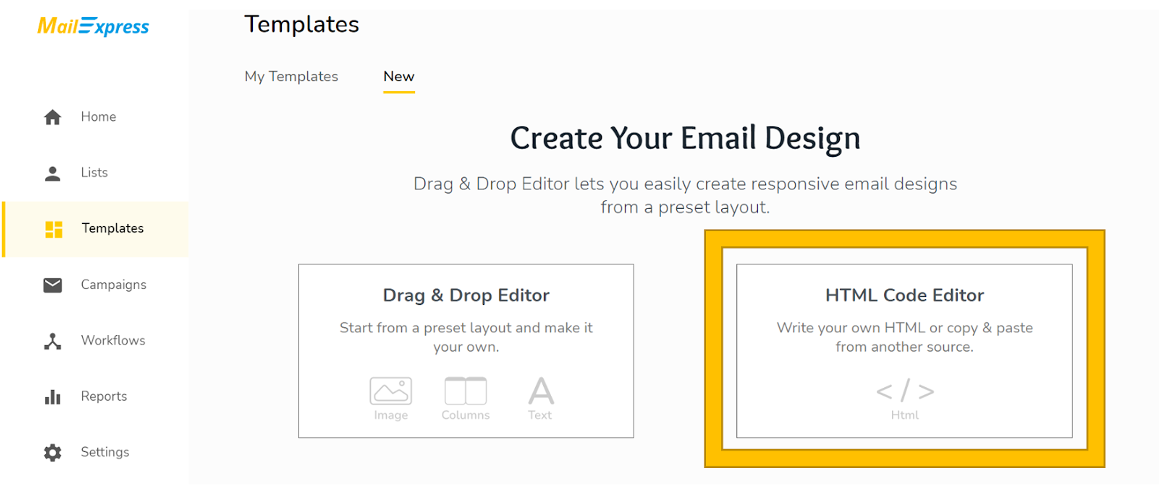 You can write HTML code in the left code editor or click the blue button on the top to upload a .zip file. Don't forget to include your physical address and an "unsubscribe" link (merge tag [LINK_UNSUBSCRIBE]) in your footer to comply with CAN-SPAM Act (read more about Anti-Spam Policy).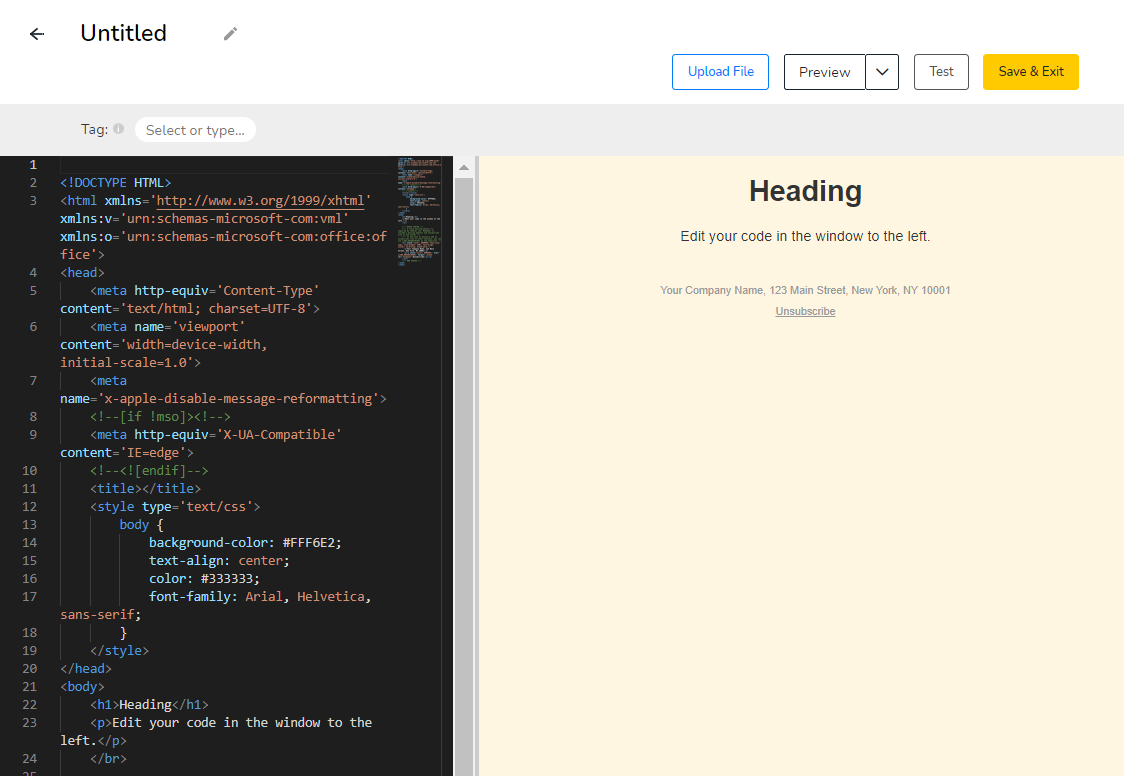 Upload a ZIP File
Your ZIP file must be less than 2MB and contain only 1 HTML file.
Place all images and files in one ZIP file. We'll upload all your images to "My Uploads" and create absolute paths for you when we convert your ZIP.
Use only letters, numbers, and hyphens in the file name. Spaces or unusual characters can cause problems when you import.
Support file format: .zip