Create New List
We are using List to group/categorize different email contacts.
To create your email list, log into your MailExpress account. On the left-hand side menu, click on "Lists" and you will be brought to the Lists interface.

Click on the "Create New List" button in the upper-right corner. Please note that only System Admin can create lists.

Enter your list name and click on "Continue"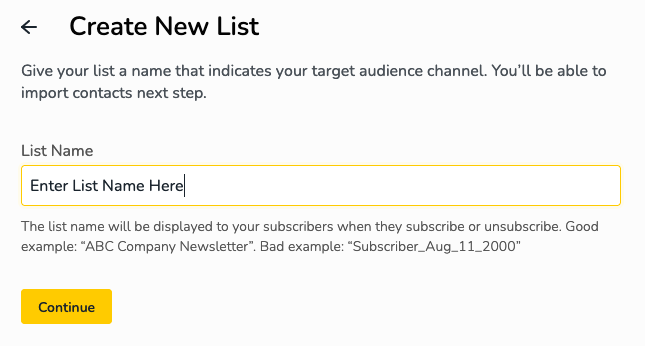 Add or Import Contacts to your New or Existing List
You can choose how you want to upload your contacts. You can either upload a CSV file for your contact lists or add a contact and fill in the contact information manually.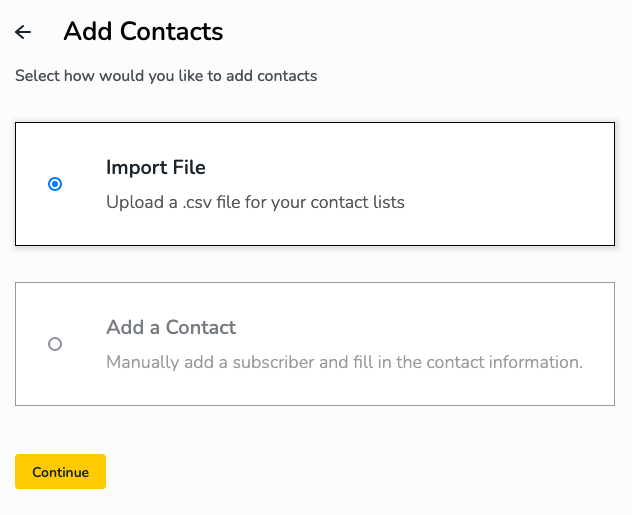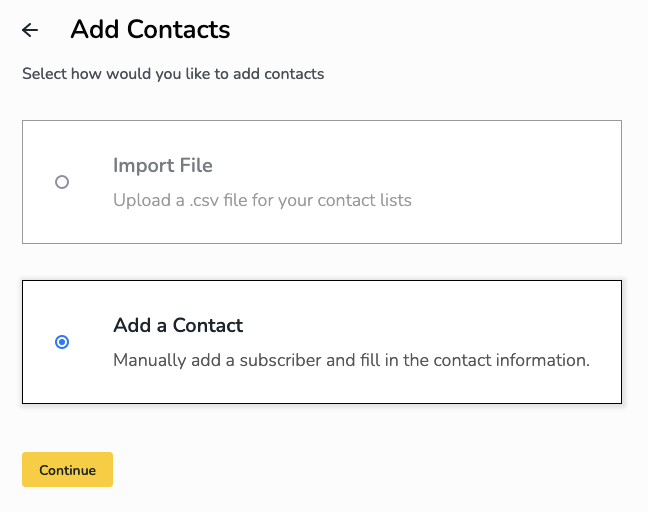 Adding Contacts by Importing File
If you are adding contacts via a CSV upload, drag and drop your contacts file in the drag and drop area or click on "Browse" to choose a contact file from your computer.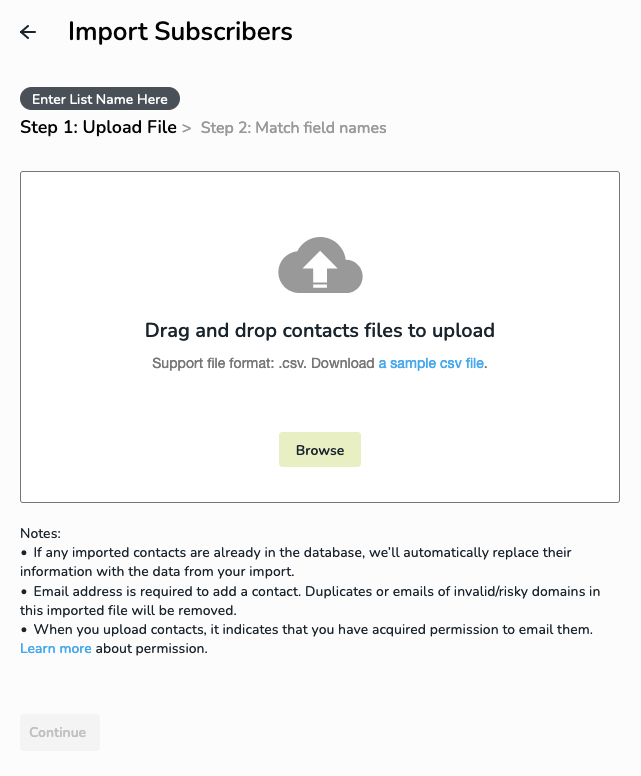 Click on "Continue" once the file is uploaded. And then click on "I Agree" when the Permission Agreement window shows up.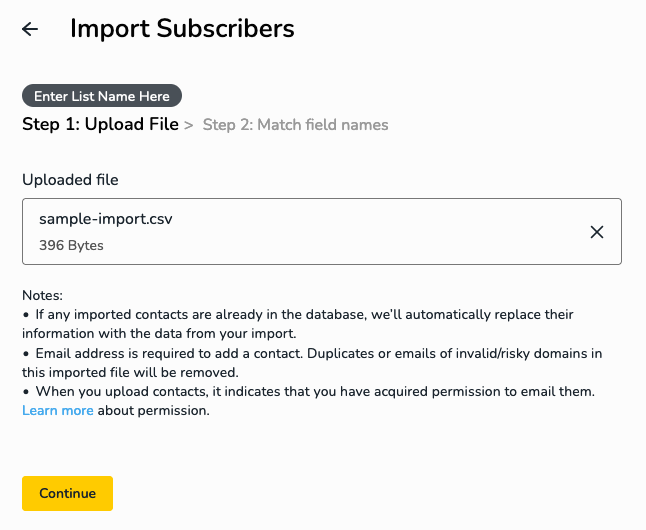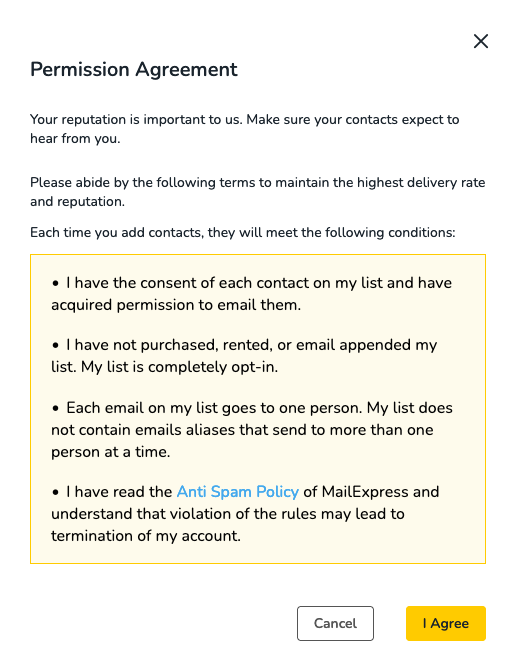 Once the list is uploaded into the system, MailExpress will automatically match the column names in your CSV with the field names preset in MailExpress. Remember that you will also be required to fill in the "Source" field, so it can be used to enhance your segmentation and reporting insights. Finally, click on "Import."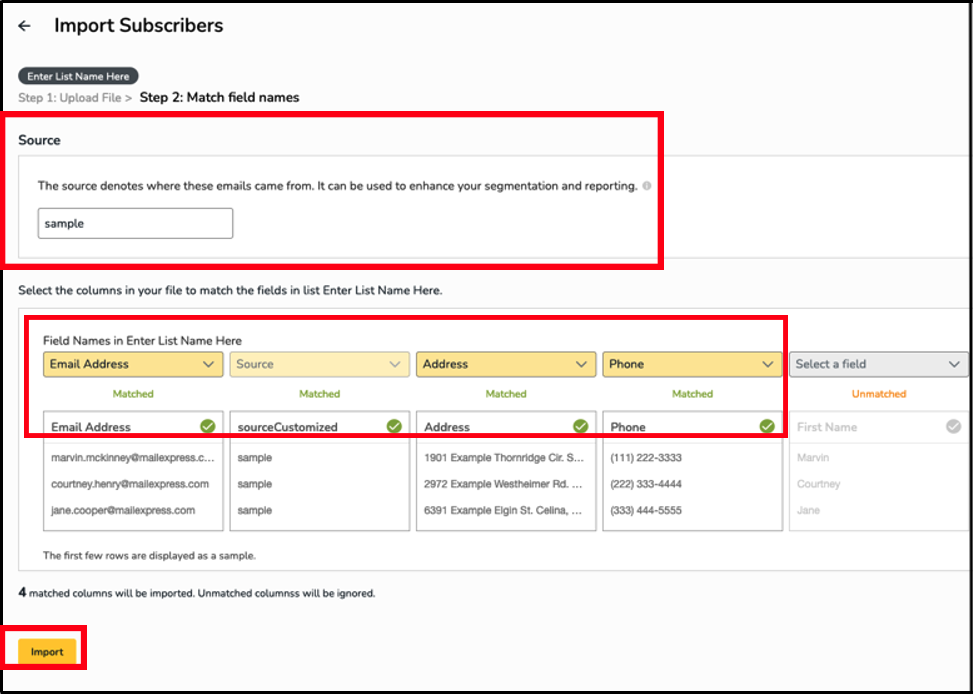 You will receive a message box confirming the list is successfully imported.
Adding Contacts by Manually Adding Contact Information
If you are manually adding contacts to your list, fill in your contact's email address (optional fields are First Name, Last Name, Subscription Status, Source, and Time Zone). Then click "Add".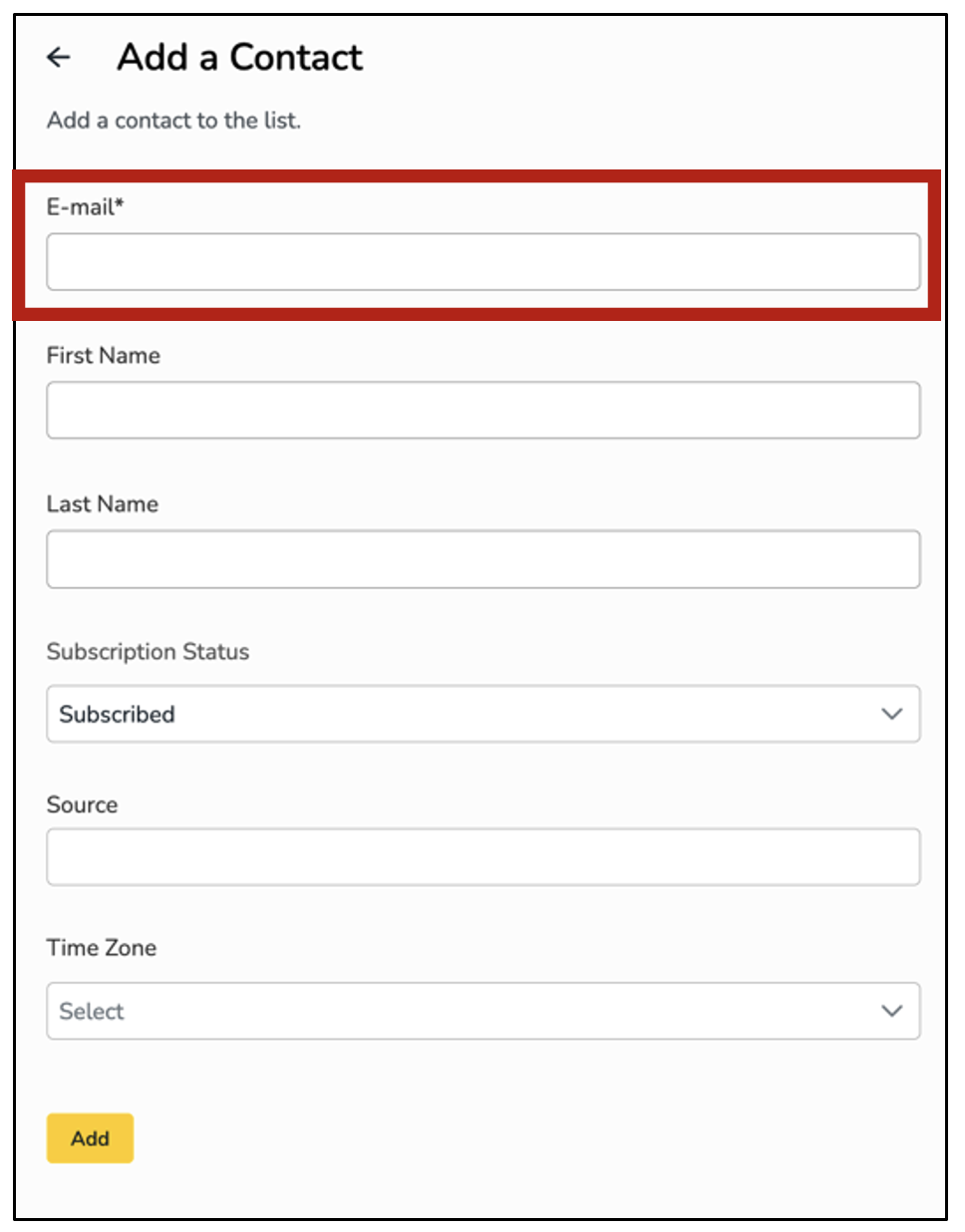 After adding your contacts, you can review them in the Contact List.
Submit a free migration service form here, and we will help you with the migration process.